Sports Massage is beneficial:
• if you have an existing injury or you want to help keep injuries at bay
• if you have pain and tension in your muscles
• if you you want to train harder, faster and for longer
• if you you are stressed out
• if you you want to improve your mobility and flexibility
• if you you want to boost your immune system
We treat many conditions.
Some of the most common are:
• Neck pain (with or without arm pain) and whiplash
• Headaches associated with muscle tension and stress
• Shoulder pain (injury or non-injury related)
• Elbow pain (including tennis elbow & lower arm pain)
• Hand and Wrist problems
• Mid and Low back pain
• Hip and Knee problems
• Ankle and foot problems (sprains, post fracture, achilles problems)
• Plantar fasciitis
• Repetitive stress injuries
• Arthritic pain relief
• Sports injuries (from amateur to elite sports person)
• Post-operative conditions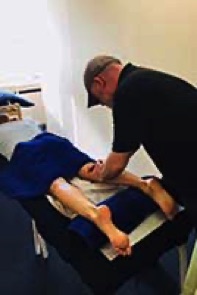 For more information or to book an appointment, contact us on
Tel 01663 752000
email movephysio@aol.co.uk
Opening hours:
Monday 9:30am — 12:30am
Tuesday 9:30am — 3:00pm
Wednesday 9:30am — 5:00pm
Thursday 12:00am — 4:00pm
Friday 9:30am — 4:30am
Evening appointments available:
Monday, Wedneday, Thursday 8:30pm — 9:30pm
Move Physio · Chinley Surgery · Station Road
Chinley · High Peak · SK23 6AR
Fees
If you are funding yourself, you do not need a GP referral. If you have insurance,
check with your company prior to your first appointment to see if you are covered
for physiotherapy and if you need a GP referral. We are recognised providers for BUPA, AXA
PPP, WPA and other insurance companies. Please bring the relevant details with you.